Načrti nápady (Sketching ideas)
Place:
 Labanoras, Lithuania
Topic:
 Graphical Facilitation
Type:
 Erasmus+ K1 Mobility of Youth Workers
Participants:
 4 participants per country
Working language:
 English
Countries:
 Lithuania, Romania, Slovakia, Poland, Macedonia, Czech Republic, Italy and Estonia
Application deadline:
 30th July 2018
Goal was to organise a training course between 22nd – 31st August 2018 in Labanoras, Lithuania for 30 participants of 8 NGOs from 8 countries on how to apply graphical facilitation techniques and methods in youth work activities.
This was an introductory course to graphical facilitation and was addressed to beginners and no prior knowledge in drawing was required. There is a saying that "One picture is truly worth a 1000 words, pictures help to convey realms of data efficiently". Our project´s main objectives was to develop for the participant's practical knowledge, competences and abilities on how to apply graphical facilitation techniques and methods in youth work activities. We understand why people have different learning needs and why graphic facilitation is an accessible tool for everybody. We will developed our graphical vocabulary and we gave meaning and form to our ideas. We helped you to use mind mapping to talk, brainstorm, analyse, dialogue, reach conclusion, find solutions. Techniques, tricks and tips was presented as well on how to use these tools in your work!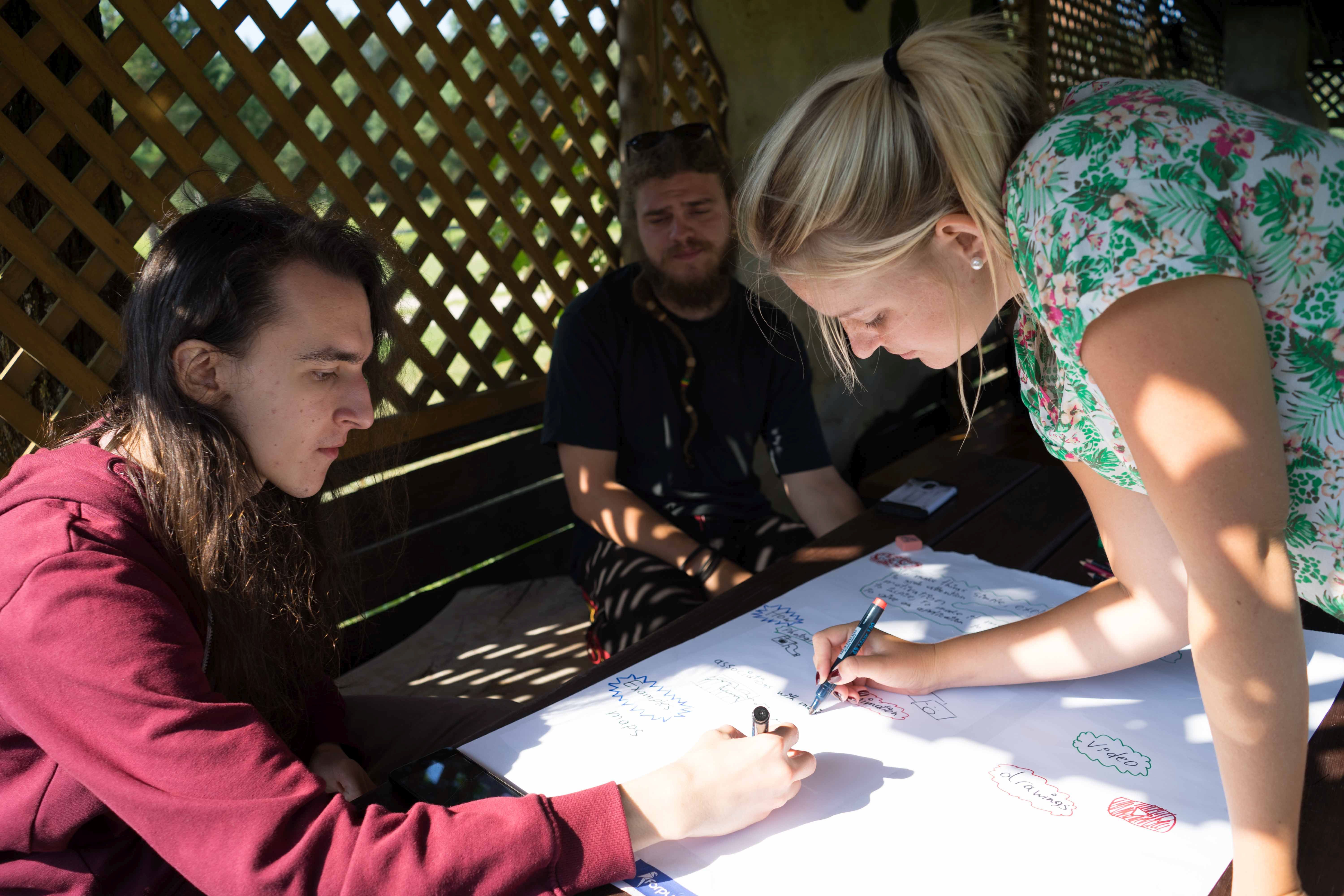 Secondly, the aim was to increase the capacity of the partners to organize youth activities using graphical facilitation methods and techniques and to increase the level of efficacy of the dissemination and exploitation of results strategy within youth activities and Erasmus+ through graphical facilitation techniques and methods. During 8 days, we discovered the benefits of graphical facilitation and experienceed storytelling and recording stories in the community.